our mission
Curious. Joyful.
Independent. Thinkers.
NIA House Montessori provides an educational environment where children engage their unique curiosities, define their interests, and develop skills that lead to lifelong learning. With individualized instruction and observation, we uphold the values of collaboration, independence, and creativity.
"
inspiring the genius in all children
It's easier to build strong children than it is to repair broken men.
— Fredrick Douglass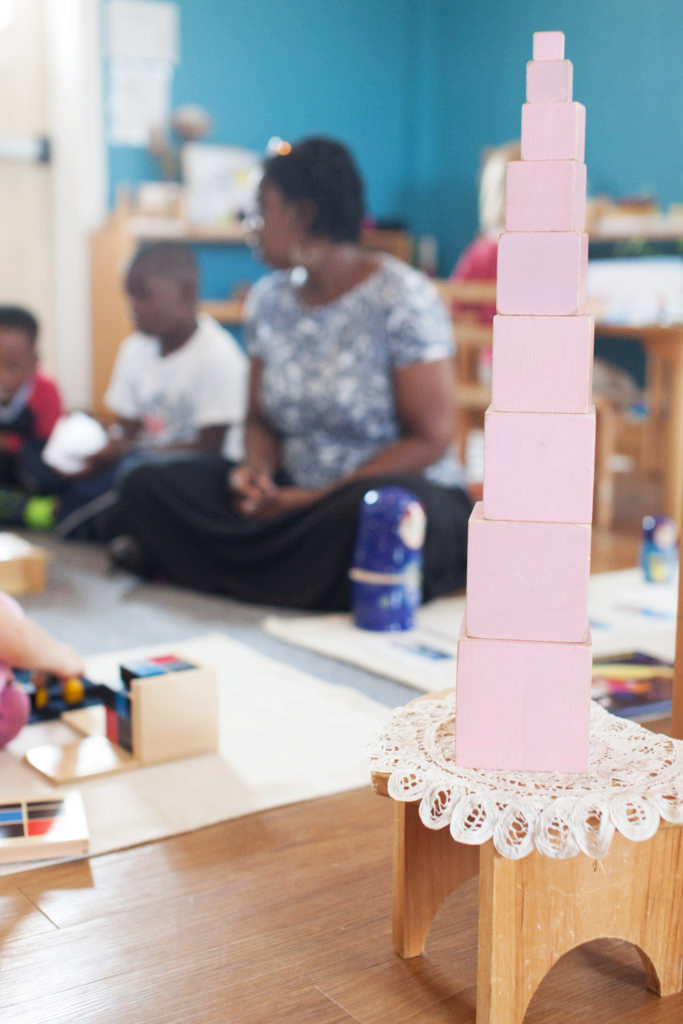 Located in the heart of Nashville, NIA House Montessori School is an independent, private Montessori school. With a commitment to being a socioeconomic and culturally diverse community, we provide children, from preschool to 4th grade, with an educational environment that encourages curiosity, exploration, and discovery as a means to achieve academic excellence.
Our Philosophy
Montessori is a method of education based on self-directed activity and hands-on learning. In the Montessori classroom, children are encouraged to participate in selecting their lessons while teachers present age appropriate lessons to guide the child in this selection process. Click here to learn more.
Our Curriculum
The Montessori classroom environment is beautifully designed to entice the child and to meet the needs of the specific age range. Every Montessori learning material in the classroom is designed to support an aspect of child development. Marrying the child's natural interests with readily available activities, provide the space for the child to develop to their greatest potential.
Elementary Program
The elementary program offers a continuum built on the preschool experience. The environment reflects a new stage of development and provides the following: Integration of the arts, sciences, geography, history, and language that evokes the native imagination and abstraction of the elementary child. Contact us for more information.
70+
Years Serving OUR COMMUNITY
Our core staff possesses over 70 years of experience working with students of all ages including collegiate, high school, and primary education levels.
40%
children receiving assistance
NIA House Montessori is committed to raising the funds necessary for 40% of our families to receive tuition assistance.
2013
A PASSION FOR EDUCATION
NIA House was founded in 2013 by a group of educators and parents who have passion for serving children age 2 to 10 years.
Our Team
Responsible, creative, and flexible. They present both individual and group lessons, supporting each child's direction and success. Click here to meet the team.
The NHM Community
At NIA House Montessori School we understand the value of a strong community. The community aides in the shaping of its children. NIA House parents are active contributors to the development of all the NIA House Children. Active contributions are exhibited but not limited to volunteering time, resources, and talents to the community for the betterment of its children.
Important Dates
November 18- SPIRIT NIGHT AT FARM BURGER
* November 26-29- Thanksgiving Break
* December 2- Teacher Planning
December 3- Giving Tuesday
* December 19- Celebration of Cultures
* December 20-January 6- Winter Holidays
January 15, 2020- Deadline to apply for 2020-2021 enrollment
March 15, 2020- Admissions letters are sent
(*Students do not report)
From One Parent to Another
NIA House - A Gift
"NIA house has been nothing but a gift for my family and I. Sonceria has been great in fostering the growth and development of my child on an educational level. Sonceria and her staff took the time out to understand my child and what works for her, while helping my husband and I continue to develop those skills and traits she possesses."
A True Blessing
"This Montessori school has been a blessing for our children. My husband and I began learning about Montessori methods just after having our first child. We believed in it, prayed about it, and are committed to having our children educated in this way. With that said, NHMS is more than Montessori. Here, the method is enhanced by the beyond amazing teachers, their superb curriculum, vibrant culture of the school, and extracurricular programming."
Leadership Qualities
"Being able to take my child's loving, yet dominate mothering spirit and transform it into strong leadership qualities has been nothing but great for my child's self-esteem and worth. Not only do they provide support, but they hold every parent accountable in their child's education. At the end of the day we are all family, NIA House family! Thank You for all do and will do for the families in Nashville."
A Strong Foundation
"NIA House did a tremendous job of giving my daughter a strong educational foundation. I was deeply impressed with how the school made the learning process very applicable and hands-on. The teachers at NIA House made special efforts to partner with parents by making them aware of what their child was learning and ways that they can further build on those items at home."